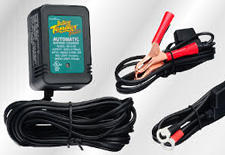 Deltran Battery Tender Junior
One of the best brands available at great prices
Call us today for details!
828-322-3317
If you need a battery, we sell it!

Added Value
1-Stop Battery Store
Expert Installation – No one does it better
Information – You have battery questions, we have answers
Satisfaction – We expect you to leave happy with warrantees explained and your questions answered. We strive to get you in and out as soon as possible for your convenience.
Services
Free local delivery in most cases
On-the-job site installation
Home and Road Calls
Emergency Road Service
Auto dealership delivery and installation
Garage & Repair Shop
Fleet Garage Deliveries
We Can Ship
Sealed
AGM
Cell
Button Cells
We can ship any battery that is not flooded.
Recycling Resources
What we do to tired old batteries is just…
Re-volting!
Let us recycle your old batteries for cash!
Welcome to Battery Specialist of Hickory
Back in October, 1980 we started Battery Specialist of Hickory. A Christian man named BoBo Harrell out of Spindale, NC found a place in his heart for me. We started with 6 batteries in my dad's garage at his car lot. As time played it, we now have a warehouse and storage facility built. BoBo passed away years ago but would have been real happy with his (little seed that grew).
We are now selling an increasing selection of batteries for handicap scooters, and wheel chair batteries to meets the needs of our handicapped customers. Having a working scooter battery or wheelchair battery greatly enhances the quality of life for these clients.
Battery Specialist has a saying — If it's a battery, WE SELL IT! Industrial and Commercial batteries of all kinds.
We can make your 1 Stop Battery Shopping a pleasant experience.
828-322-3317 or 828-396-3388
Wesley M. Starnes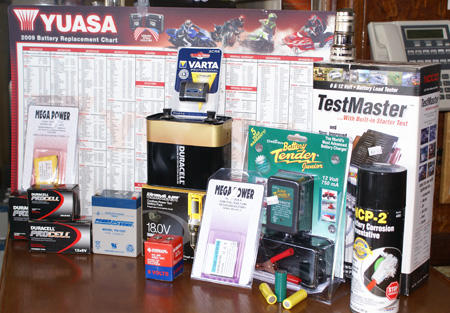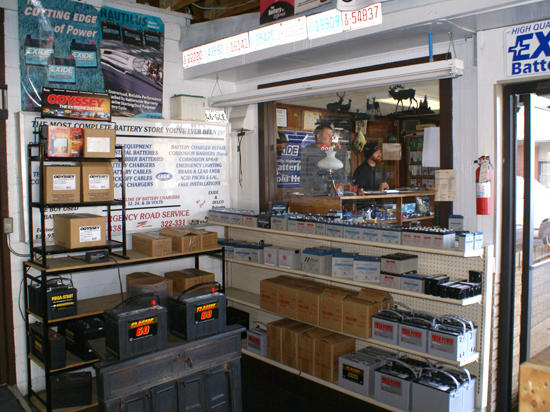 THE MOST COMPLETE BATTERY STORE YOU HAVE EVER BEEN IN!
Motorcycle and Off-road Specialist
Here at Battery Specialist of Hickory, some of our specialties are motorcycle and off road batteries.
We sell Yuasa and Motorcross brand batteries – flooded and AGM cell.
We stock all model numbers and carry all high performance batteries for that bike that needs extra cranking power.
We also stock Odyssey high performance AGM batteries.
Battery Companies Represented